ISEE DUST DETECTION LAMP (QIANLI) Review - Repair X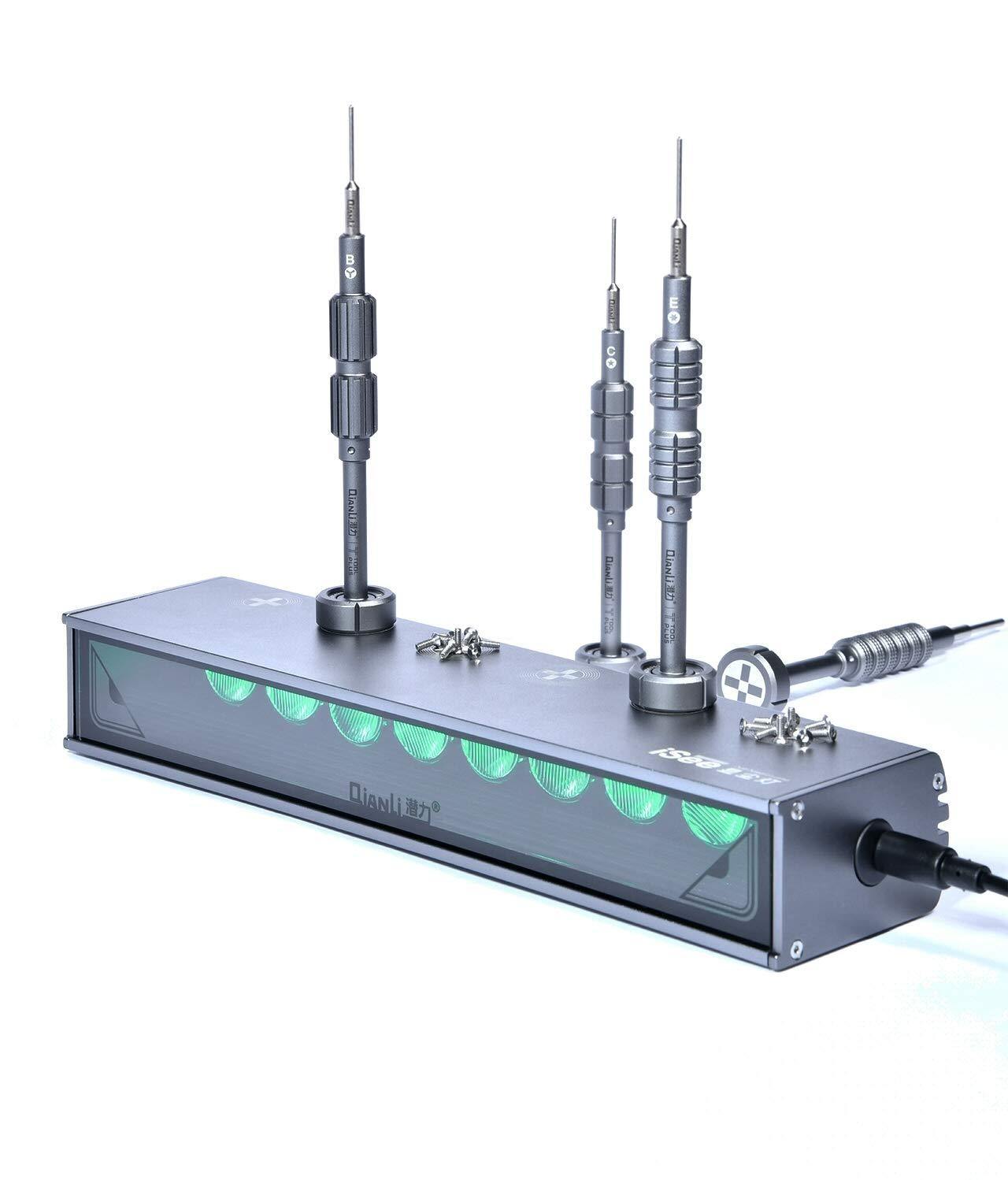 [Affiliate links may be used in this article]
The dust particles are hard to see during the repair of the phones.  This dust detection lamp is a dust and particle scanning tool designed to lighten up small dust particles or scratches on the screen. 
The device is equipped with a green technology that illuminates the particles which are not visible in ordinary light. This enables the repairer to spot any defect or dust residue on the LCD. The device makes any dirties or imperfections clear on the surface during repair or replacements of the screens, ultimately speeds up the repair works, and makes the refurbishing process flawless. The best use of the device for screen clearance before installing a screen protector. It allows the proper and perfect insertion of glass and screen digitizers. The device is priced at $53 in the North American region.
The device can be used with a large number of devices, including Android phones, iPhones, iPads and tablets. For use with many devices, you can use more than one QianLi lamps side by side. 
Specifications
The contains a  along with a power supply The body of the device is built of metallic material. The unique upper section of the lamp is made up of magnetic material that can hold your screws, drivers, and small parts in an organized way. So, you don't need to worry about losing your small parts while working on the repairs. 
The light buds on the lamp are designed to scatter the light beam in an even way, so to spray the light on the screens. 
The dust detection lamp runs on 12V and 1 A power supply. The product is highly portable, designed in the compact dimension of 230 mm wide, 35 mm height, and 60 mm in length. It weighs around 300 grams and comes with a one-year warranty

Benefits
The dust detection lamp allows you to detect any dust particles instantly before applying a new digitizer to iPads. The residues which are generally invisible to the naked eye in normal light become visible with this lamp before fitting a new screen into your smartphone. By spotting the imperfection instantly, it brings the efficiency in the repair works, and you don't need to clear the screens over and over again. The lamp not only detects tiny also helps in removing the scratches on the screens. The device also allows you to perform quality checks on the inner screen after a combination. The is a professional tool that is easy to use and convenient to carry along with your routine tools. The magnetic top of the lamp helps you in organizing your tools and parts during the work. The base of the device is equipped with an anti-slippery rubber pad, which keeps it on the place during work.


Conclusion

 
 In a nutshell, the Pro Dust detection lamp is a vital tool in your lab for the screen related works.
---
---
Leave a comment